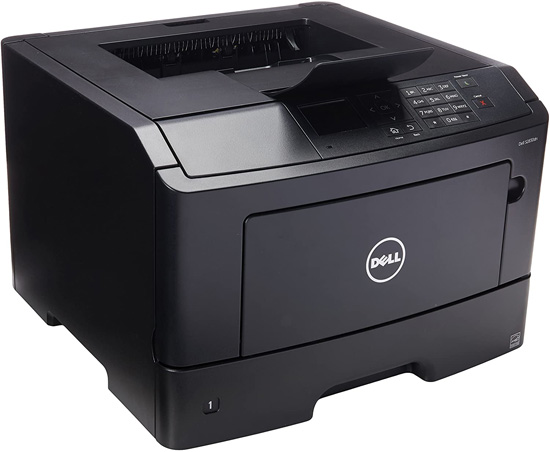 The Dell printer support team is not easy to get in touch with as a Dell printer owner. When I first encountered a problem with my printer, I contacted Dell printer support. While searching for the number to call them, I found it difficult to find it. However, I was able to get help from the Dell team.
In this post, I'm going to explain how you can contact dell printer support team online, over the phone number, through live chat, whatsapp, messenger, and other means.
How Do I Contact Dell Printer Customer Service?
To contact Dell printer customer service, you can chat with a live agent, send an email, or visit the online help center. You can ask questions about your printer through Dell printer support.
The dell printer support team can help you resolve most of the issues online. In some cases, you might have to arrange a repair for your device. The quickest and easiest way to contact dell printer team is by calling on their number or by chatting with them through live chat. Below we've shared some ways to contact the dell printer support team.
Initiate a live chat at https://www.dell.com/en-us/lp/contact-us
Send a message on whatsapp
Visit online help center – https://www.dell.com/support/contents/en-in/category/product-support/self-support-knowledgebase/printers
Contact dell printer on social media like Twitter and Facebook.
How to Contact Dell Printer Support Online
You might want to contact dell team for help with your printer issue. Below I've shared how to contact the dell printer support for your printer issue.
Click on contact us button from the top right.
Now click on get tech & It help.
Click on choose model and in electronics & accessories select your printer.
Provide your warranty information.
Now select the issue you are facing.
Scroll down and you'll find the contact details of dell printer support team.
How to Contact Dell Printer Support on Call? – Dell Printer Supporrt Phone Number
The most reliable and easiest way to connect with Dell printer support services is by calling the agent on the official toll-free phone number. You can make a call at 1-800-624-9896, small business owners can call on 1-800-822-8965 and large businesses with 500+ employees can call on 1-800-387-5757. For ProSupport contracts, you can call on 1-866-362-5350 and ProSupport plus contracts call on 1-866-516-3115.
All the phone numbers mentioned above are active 24/7. There is a hassle-free process on the call to talk to the agent and get the services instantly. These numbers are open for all dell printer owners. You can call on these numbers for getting remote dell printer support. Call on these numbers and follow a short series of automated steps and you are good to go.
How to Chat With Live Dell Printer Support Agent?
Not many people are aware that they can also chat with dell printer support. The live chat team is available 24/7, and you chat with them through from dell official website. Below we've shared some steps on how you can chat with dell printer support.
Click on the contact technical support button.
Now from the right side of the screen click on the chat icon.
Select your device and issue.
Once you are get past the virtual assistant you can chat with dell printer support live agent.
So this is how you can easily chat with the dell printer support team.
How Do I Request a Dell Support?
To request any Dell support, you can connect with its executive on call or chat. The executives are present 24X7 to assist their customers and resolve their queries on time. You can connect with the agent first and then request any service for your device.
What Services Does Dell Printer Support Assistant offer?
The official assistants and expert professionals at Dell are active 24 hours a day, seven days a week to help their customers and solve all their queries. It will answer all your questions in a single call and also help you to resolve the issues with your printer. There are various services offered by the support assistant, such as:
Expert advice on all Dell printers
Customized solutions for all the problems
Troubleshooting and resolving errors
Diagnosis and Repair
Connectivity Concerns
Technical support
Hardware faults and failures
Warranty
24X7 Services
Filing Claims
Upgrades
Managing accounts, and much more.
How do I speak to an Executive at Dell?
To speak to the Dell executive, you can directly call them on the official phone number at 800-999-3355. The on-call support is available 24 hours a day, seven days a week for the help and support of the customers. Here are the details of the phone number:
| | |
| --- | --- |
| How to Contact Dell Printer Support | 1-800-624-9896 |
| Call back Available | Yes |
| Call Pick by Real Executive | Yes |
| Rank | 1 |
| Department | Dell Customer Care |
| Call Center Hours | 24X7 |
| Best Time to Dial | 9:17 AM |
| Waiting | 12 |
| Quality of Communication | 59% |
| Quality of Help | 64% |
| Alternative methods to contact | Web, live chat, email, social media |
More Helpful Posts:
How to contact hp printer support