Last updated on May 20th, 2022 at 12:16 pm
AVAIL WORLD CLASS DELL PRINTER SETUP FOR YOUR PRINTER
Dell E310dw Setup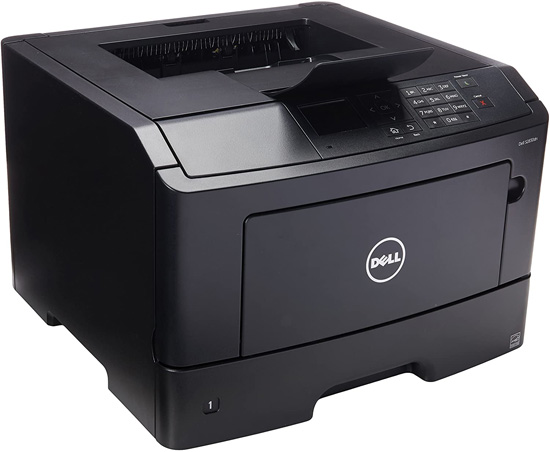 Absolutely Free Support Services
How to Connect a Dell E310dw printer to Wi-Fi?
This mono laser printer works for windows, MAC OS and Linux and supports Wi-Fi. Dell e310dw can establish a connection with a wireless network in different ways. Follow the below steps for proceeding for Dell e310dw wireless setup
Ensure printer is placed close to the wireless LAN access point/router with minimal obstructions. The obstructions can impact the data transfer speeds of documents.
And, you need to know Network name (SSID) and Network Key (Password) before going ahead with Dell E310dw Setup.
Connecting Dell e310dw printer to WI-FI
Push up method for Wi-Fi Protected Setup (WPS)
Ensure that Wireless access point/router supports WPS
Select the network option by making use of up and down arrow buttons. Then Press "O.K"
Continue by selecting WLAN option for Dell e310dw wireless setup and Press "O.K"
Now choose WPS option and the press "O.K".
When WLAN Enable appears, press "O.K".
Start the wireless setup wizard. Now press the back button to cancel for proceeding with Dell e310dw printer setup.
Press the WPS button on wireless access router, when "press key on rtr" is displayed on LCD Screen.
Now, continue with pressing the arrow on the printers control panel. The printer will automatically detect the mode of a wireless access point/ router and will try to connect.
The printer's LCD screen displays connected if Wi-Fi is successfully connected. And it will print the machine's wireless status report. In case the connection fails, check the error code on the printed report.
Printer's Control Panel Setup Wizard for Dell e310dw setup
You need Network Name (SSID) and Network Key (password) for starting with Dell e310dw setup. Just note down somewhere on a piece of paper
Now, make use of arrow keys, select network option and then press O.K.
Proceed with Dell e310dw printer setup by choosing a WLAN Option. After, choosing the option press O.K.
Now select setup wizard option and press O.K
WLAN Enable option appears. When the option appears, click on the "ON" option.
The printer will start searching for your network and display list of SSIDs available.
Now proceed with Dell e310dw setup by selecting SSID you want from the list displayed.
After selecting SSID, enter the Network Key (password).
The printer will now try to connect to a wireless device that you have chosen. The printer's LCD screen displays the connected message if the WIFI successfully establishes the connection.
Now, the printer prints the wireless status report.
Once you are done with Dell e310dw wireless setup, install the necessary drivers and software for operating your device from the Installer CD-ROM.
You are done with Dell e310dw wireless setup. But, you can always reach advanced tech experts at Printer Setup, if face issues with the printer setup. Avail the best guide and troubleshooting from these tech-savvy experts.